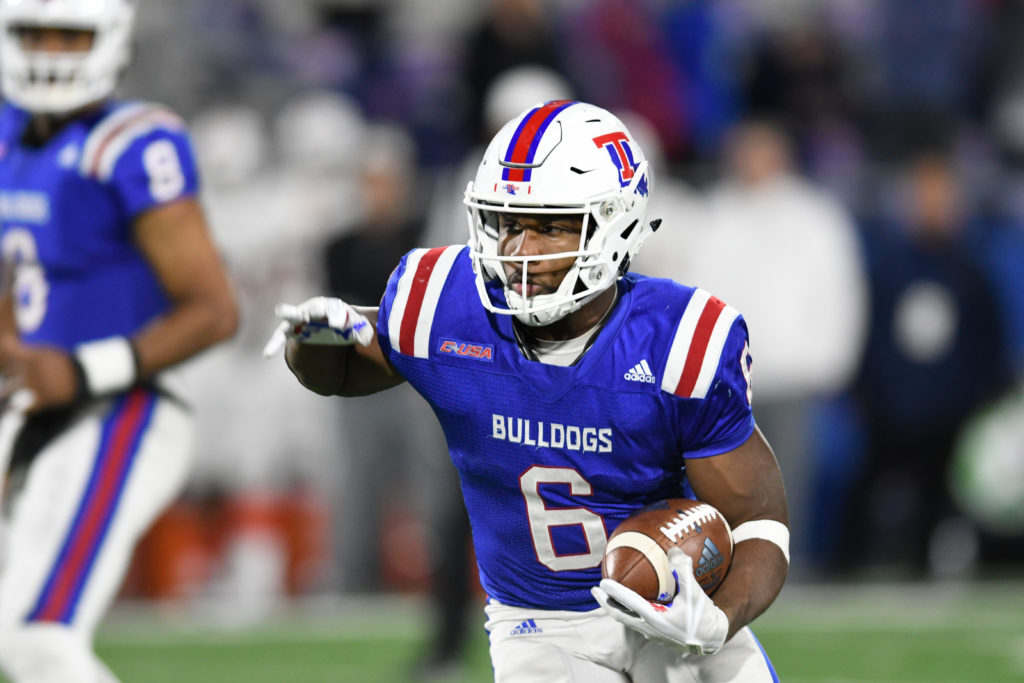 Louisiana Tech running back Boston Scott came to Ruston with no scholarship, raw talent, and a dream.
He earned the first, refined the second, and fulfilled the third through four years of Bulldog football and through one late-April Saturday afternoon as the senior was selected in the sixth round by the New Orleans Saints as the 201st overall pick in the 2018 NFL Draft.
Should Scott make the team, ticket requests for home games will be plenty: he grew up and played high school football in Zachary, less than a two-hour drive from New Orleans. He was the only Louisiana Tech player selected in this year's NFL Draft.
Scott blossomed as a senior: he rushed 183 times for 1,047 yards and eight touchdowns and caught 20 passes for 181 yards and a touchdown and earned All-Conference USA Honorable Mention honors.
For his career, Scott ran for 1,840 yards and 14 touchdowns on 288 attempts and returned 29 kicks for 633 yards.
Tech's 2018 NFL draft free agents
Secdrick Cooper, safety, Atlanta: Second on the team in tackles as a senior with 68 total, a sack, three tackles-for-loss, and three interceptions.
Joshua Outlaw, offensive tackle, Indianapolis: From Georgia, the 6-6, 311-pound captain of the offensive line missed a handful of games with a bad ankle as a senior but was a steady left tackle ever since his first start, at UTEP early in the 2016 season.
Jarred Craft, running back, Pittsburgh: Started 10 games as a senior and played in 11 but was limited late because of a bad ankle; had 532 yards and three TDs on 119 attempts and 13 catches for 74 yards as a senior. He rushed for 2,099 yards in his Tech career.