Bowling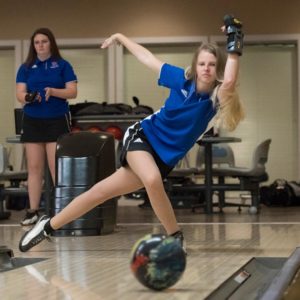 With a too-early exit from the demanding Southland Bowling League Championship, the Louisiana Tech bowling team didn't end its season as it had hoped. But the Lady Techsters, ranked No. 22 with several wins over higher ranked teams, set the table for the next step despite the loss of the squad's lone senior, Kendall Hickman, who had one of her best tournaments in the league championship.
"I see only great things in the future for us," said coach Matt Nantais, who's charged up the program since he arrived in 2016.
Hickman, two sophomores, and four freshman made up the 2018-19 team that finished in the top two four times and won a pair of tournament titles. Sophomore Kaitlyn Eder was the star, but lots of youth and talent surround her.
Eder earned recognition as a National Tenpin Coaches Association (NTCA) third-team All-American; last year she was the NTCA Division I Rookie of the Year.
In the Southland, Eder ranked among the top 10 in nearly every statistical category. She led the Lady Techsters in strikes (323), strike percentage (46.9%), spare conversion percentage, (73.5%) and average per frame (20.01). She was MVP of the Hornet Classic in January, was named all-tournament three times, and qualified for Junior Team USA for the second straight season.
Eder and her fellow sophomore student-athlete Ashley Channell were each named to the Southland Bowling League's All-Academic Team. Channell has a 3.72 GPA as a Preprof Speech-Language Pathology major and Eder a 3.80 as a psychology major.
Cross Country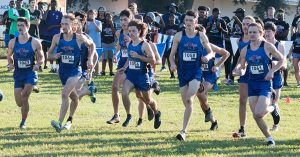 The Louisiana Tech men's cross country squad earned a trip to the 2018 NCAA South Central Regionals in College Station, Texas, this past fall. Along with Tech's women's team they were honored for their efforts in the classroom after earning All-Academic distinction by the U.S. Track & Field and Cross Country Coaches Association (USTFCCCA) for posting a 3.0 or better cumulative GPA. The Bulldogs made the list with a 3.57 team GPA, which ranks eighth in the country. Louisiana Tech's women also excelled in the classroom and posted a 3.28 GPA as a team.
Golf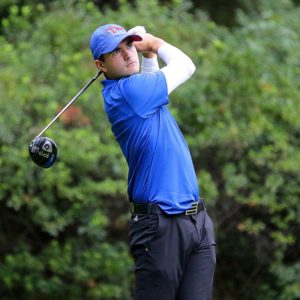 Louisiana Tech golfer James Swash had quite a season to remember, and he's just getting started.
Swash was named the 2019 Conference USA Freshman of the Year and earned a spot on the league's All-Freshman team. He was also named second team All-Louisiana by the Louisiana Sports Writers Association, the first LA Tech golfer to grab a spot on the team since 2016 when Victor Lange earned first team honors.
Swash is also only the second golfer in Louisiana Tech history to earn a conference Freshman of the Year honor. Jack Lempke was named the league's top freshman in 2011 when Tech was a member of the Western Athletic Conference.
From Stockton on Tees, England, Swash averaged 73.45 strokes in 31 rounds, the lowest stroke average by a freshman in program history and the fifth lowest single-season scoring average in program history.
The Bulldogs, whose home course is Squire Creek Country Club in Choudrant, finished ninth in the 2019 Conference USA Men's Golf Championship at Texarkana Country Club in Arkansas but lose only one senior, Ryan Alford of Shreveport, going into next season.
Track and Field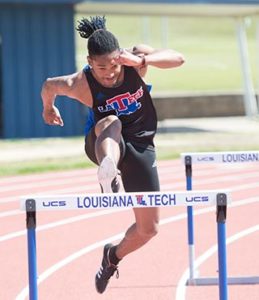 Head coach Gary Stanley wrapped up his 31st year at the helm of the Louisiana Tech Track & Field program in the spring of 2019 — his 37th overall season with the program — and did so with a young and improved squad.
The men's and women's teams combined to pick up nine medals over the course of the Indoor and Outdoor Conference USA Championships in 2019.
The Bulldogs qualified two entries for the NCAA Track & Field Outdoor Preliminary Championships in May.
Tech has produced 132 qualifying entries since the East and West Preliminary Championship format began in 2010.
LA Tech's Drake Heinz earned C-USA All-Academic honors, and javelin thrower Tyler Griggers was named the C-USA Spirit of Service recipient for the spring.
Tennis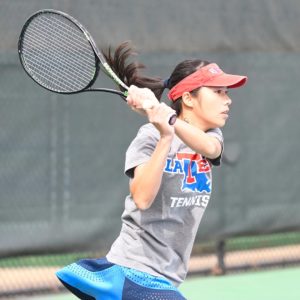 Shorthanded was a commonly-used word to describe the Louisiana Tech Tennis team during the 2019 season.
At one point, the Lady Techsters were down to four healthy players, which is fine except that it takes six to play a full match. So…
Their spirit never dampened though. After adding a walk-on and a mid-season signee, the squad was at "full strength" and ended up winning seven straight to produce an 11-12 overall record.
For 2020, LA Tech will have to replace the 83 career dual victories of graduating senior Sonia Chen.
But, they return two star players – Nadja Manjon and Alana Sherman – who missed most, if not all, of 2019 due to injury. Toss in four other key returners and two international standout recruits and fourth-year head coach Amanda Stone should have her deepest roster to date … barring any injuries (knock on wood).
Soccer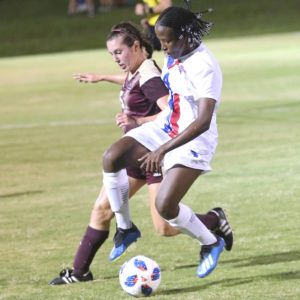 Like clockwork, the Louisiana Tech Soccer team qualified for the C-USA Tournament for a fifth straight year and came up two converted penalty kicks shy of making the championship game.
It was a fifth straight double-digit win season as well. The Lady Techsters went 13-5-3 overall, which included a program-tying eight straight home victories.
Head coach Kevin Sherry, entering his 13th season, now has the task of doing these sorts of things for a sixth straight year.
Easy peasy, right? Not exactly.
The 2019 season will have its challenges. First, 14 of the 20 matches are on the road. Then the other six are basically "on the road" as well since the Lady Techster Soccer Complex is unplayable due to the April 25 tornado. And it's a revamped roster with only 10 letter winners returning and 18 newcomers added.
Challenge accepted.
Volleyball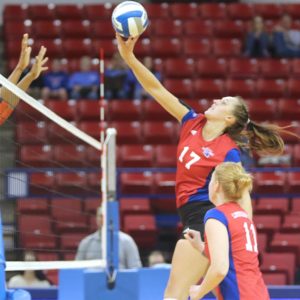 #BRICKbyBRICK — that's the motto for the 2019 Louisiana Tech Volleyball team.
The appropriately coined slogan was voted on by the team and brand new coaching staff, led by first-year head coach Amber McCray, who came to Ruston after spending eight highly successful years at Panola Junior College.
McCray, who led the Fillies to 169 wins and two National Junior College Athletic Association national tournament appearances, will look to revitalize the Tech volleyball program and make its first Conference USA Tournament since joining the league in 2014.
The Techsters return the bulk of their roster from last season, highlighted by seniors Maddy Davis and Kaitlyn Adams (former player for McCray at Panola), who will lead the veteran-laden squad in 10 home matches, including the Lady Techster Invitational. The home season begins September 13 in Thomas Assembly Center.
McCray, a former All-America standout at Florida, along with assistant coaches Jane Hayes and William Tatge, will look to guide the Techster volleyball program to prominence one step at a time —#BRICKbyBRICK.