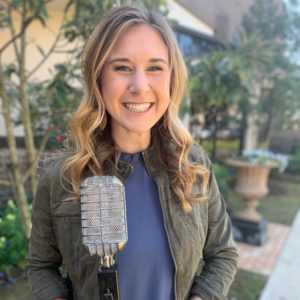 Louisiana Tech communication graduate Madison Kaufman (right) was named the Student Broadcaster of the Year following the announcement of winners at the 2019 Prestige Awards Luncheon.
"I know I couldn't have done it without lots of help," said Madison, who graduated in May with both her degree and a minor in sports marketing.
Her entry was judged on excellence, believability, creativity, and effectiveness. It included a written narrative and a 30-second video with sound for the award presentation. The contest was open to all high-school, undergraduate, and graduate students enrolled full-time in a Louisiana university, community college, or high school during the current school year.