College of Engineering and Science graduate student Kaelyn Nguyen was preparing for her final quarter as a Louisiana Tech student when she learned that the University was considering moving classes online because of the coronavirus outbreak. Less than a week later, her entire schedule, including a hands-on lab exploring industrial control systems and her student organization activities, was moving online.
Nguyen decided she wasn't going to let a global pandemic stop her from achieving her goals. With four graduate-level classes and a single-credit scholarship course to complete, she shifted her learning strategy. Determined to complete her master's degree in computer science within her first year of graduate studies and start the new job she'd already accepted on time, Nguyen maintained her focus using a study space that she built last spring for late-night homework sessions.
"I am lucky to have a desktop that I built after graduating with my bachelor's degree, also in computer science from Louisiana Tech, as a gift to myself for motivation throughout my master's degree studies," she said. "The most difficult roadblock I hit was working next to my bed and trying to avoid taking naps!"
Despite the temptation of naps, the online format quickly grew on Nguyen.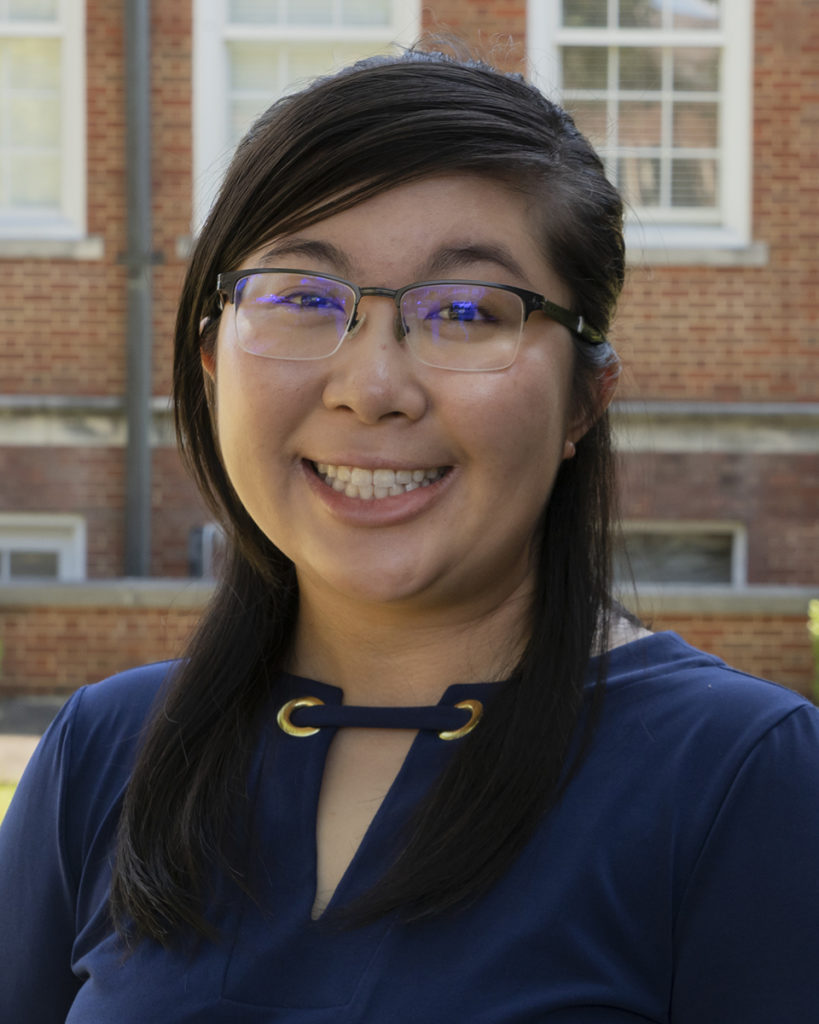 With the exception of one class that was a hands-on lab, I found that I learned better through the online course format. It was really helpful when professors posted lecture recordings that I could replay until I understood a concept.

Kaelyn Nguyen
Even the new structure of the online, hands-on application for her lab became more intuitive as the quarter progressed.
"We have been performing labs through Labtainers which functions on a Linux virtual machine and allows us to perform cyber security exercises on various industrial control system components such as RADIUS (remote authentication dial-in user service) servers, programmable logic controllers, and IPTables," she said.
Along with her academic progress, Nguyen worked to change how tutoring was offered for computer science and cyber engineering students. As president of Upsilon Pi Epsilon (UPE) International Honor Society for the Computing and Information Disciplines, she felt that developing a solution to replace in-person tutoring was essential for what she perceived as a successful spring quarter.
"When the news broke that classes were moving online, we had already created a Discord server for our members to stay informed," she said. "We still needed to adjust our method to deliver tutoring to the computer science and cyber engineering community. To keep that going, we created a new Discord where we have volunteers available daily to help students through voice channels."
Nguyen said that while she's proud of what she and her classmates have accomplished, she'll leave Tech with more regrets than she'd expected. As the limitations on gatherings continued and College and University-wide events were postponed or canceled, she missed her last opportunities to socialize with her friends, fellow students, and professors in person.
"I miss seeing my funny professors, and I was looking forward to preparing a banquet for new members at our UPE Induction Ceremony," she said. "Most of all, this is the last quarter for me and my friend group to meet and eat together, like we have for the past year. Knowing that I won't be able to see them before we all move to different states for our new jobs has been tough."
After receiving her degree this May, Nguyen will move to Bloomington, Indiana, to join the Naval Surface Warfare Center at Crane, where she'll work on its internal website and develop coded solutions.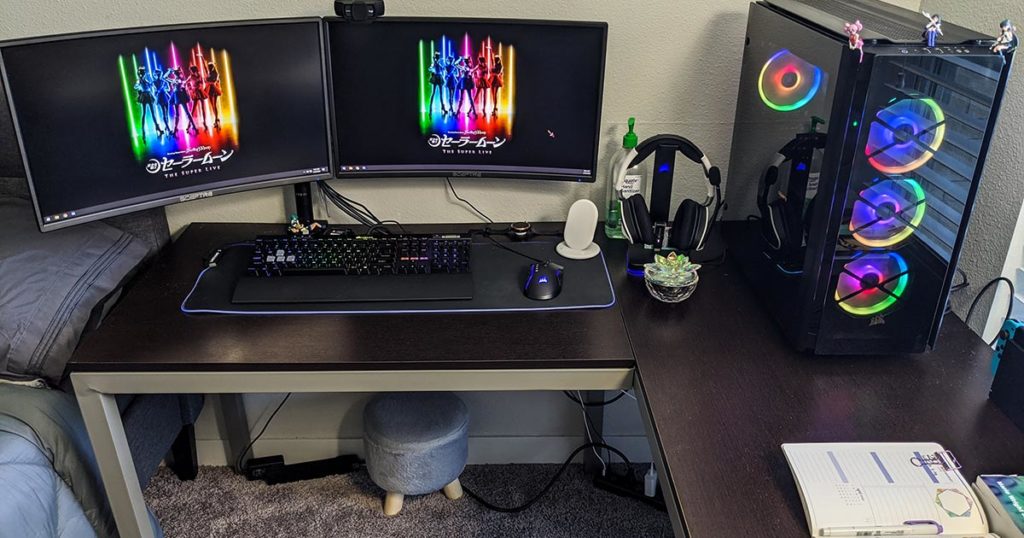 Kaelyn Nguyen's Top 5 Productivity Tips:
Use google calendar + tasks for exam dates and assignment deadlines.
Use a daily planner to write out your daily to-do list/schedule.
Make your bed.
Keep your work area and room clean.
Listen to lo-fi music/music without lyrics while working.