A basketball finds the net of a hoop standing upright in the middle of a massive industrial warehouse in Ruston. Surrounded by workstations and row after row of organized boxes and containers, this is an island of playtime in a sea of busyness, a break from the day-to-day operations of the WLRDINVSN clothing brand.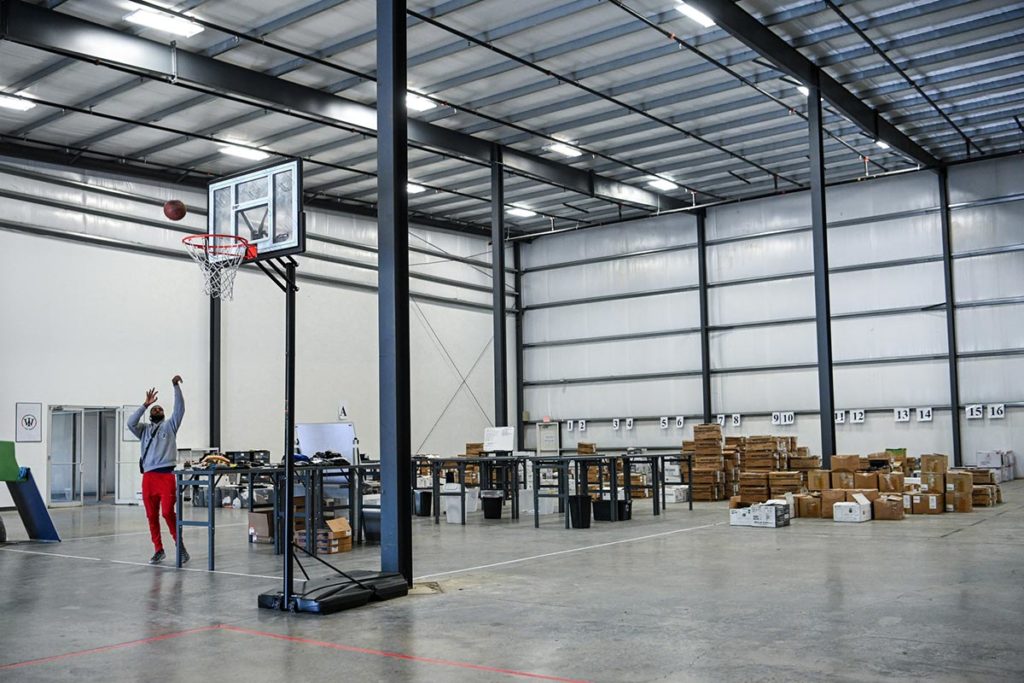 The ball swishes through the net again.
Marlon Watts ('18, Management) and Nicholas Clark ('18, Graphic Design), co-founders of WLRDINVSN, effortlessly trade shots. Their attitude towards each other and the members of their team simultaneously radiates humility and drive. Their passion for their business and their determination to succeed is evident. Both men – Louisiana Tech's 2019 Young Alumni of the Year – believe in their power to carve a path and create their own success.
"When we were getting started, we were working when nobody was watching," Clark said. "It was just something that was fun for us to do. We've always had people around us lifting us up."
"Seeing where we came from and then seeing where we could be is what keeps us going," Watts added. "Once you get a little bit of growth, you don't want to stop. It's addictive."
WRLDINVSN began as an idea between the friends at age 14 and is now earning a reputation as a prominent brand. Their apparel has been worn by the likes of New Orleans Saints star Cameron Jordan and Grammy-nominated rapper Rick Ross. Watts and Clark said Louisiana Tech helped them hone their skills and learn what was necessary to make their company what it is today.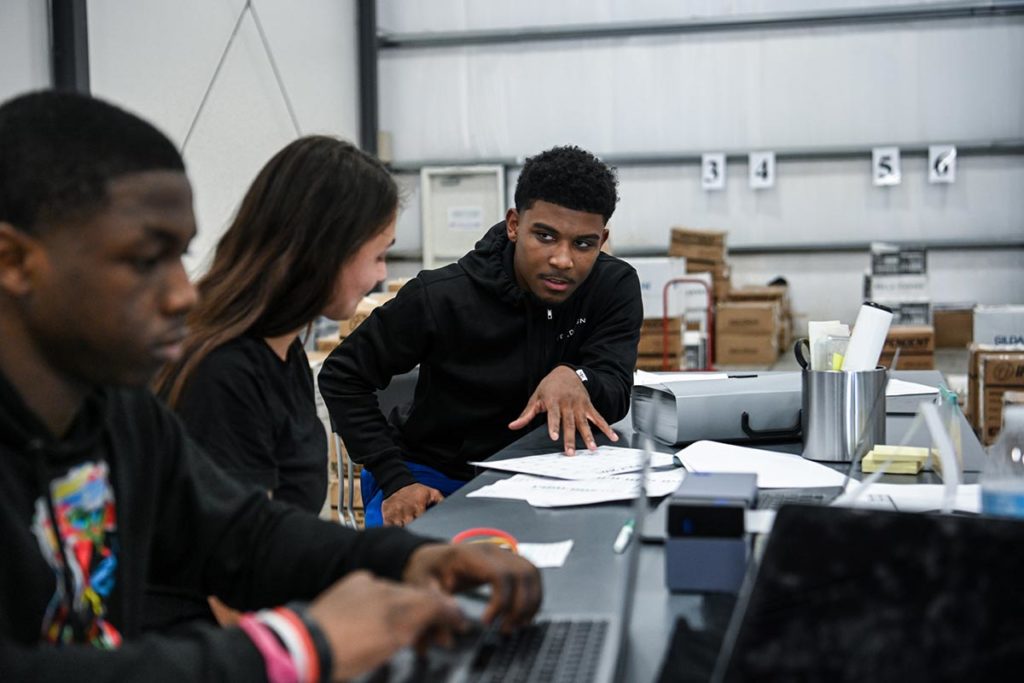 As their brand has grown, requiring a huge warehouse space to serve as their new headquarters, the Tech graduates have chosen to keep their business's roots planted in the city and community that helped them get their start.
"Louisiana Tech invested in us, so this is like an investment back," Clark said. "A lot of people want to go to a big city just because it's a big city. There's a lot of opportunity in Ruston, and we see that."
Watts and Clark visited Kathy Wyatt with Louisiana Tech's Enterprise Center in 2016 to inquire about joining the Business Incubation accelerator program.
Go with your gut. You know yourself better than other people ever will. Trust yourself…
– Nicholas Clark
They were accepted and quickly grew to be one of the most successful businesses in the program. Clark and Watts were eventually given a workspace to operate out of for two years as part of the program, allowing them to grow their brand. From the program, they learned more than how to create business plans and manage employees. They learned about themselves along the way.
Watts said they made so many great connections during their time at the University and have so many good employees who come from Louisiana Tech that establishing their business in Ruston was an easy choice.
"We're not going anywhere," he says. "We're controlling our own destiny."
There may not be any two bigger proponents of pursuing a passion than Watts and Clark. They've gone so far as to endow the WLRDINVSN scholarship benefiting a College of Business student. The scholarship is funded in part with proceeds from merchandise created through a collaboration with the College.
They often echo a mantra that can be seen on many of their products: "Trust In Your Vision." They have faith in the power of chasing a dream.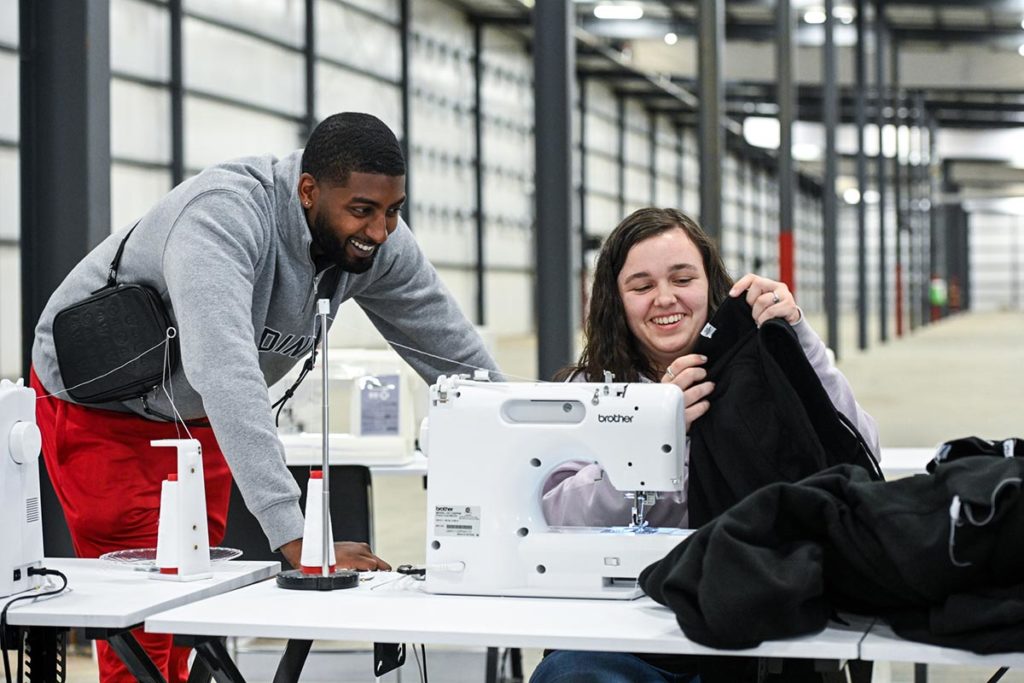 "We started this with 12 shirts and $120," Watts said with a smile. "If we can do it with no knowledge starting off, you can do it."
"Go with your gut," Clark said. "You know yourself better than other people ever will. Trust yourself…" He looked at Watts, and they both said "trust in your vision" nearly in-sync, a final piece of advice that has both kept them grounded and propelled them to where they are today.
"And I'm not marketing right now by saying that," Clark said, laughing. "It's what we believe in."