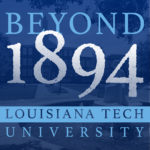 With purpose and passion, architects both tie us together and give us some space.
As a professor of architecture, Karl teaches his students to design spaces that go beyond their practical purposes to also support the creation of meaningful experiences. As the director of the School of Design, he hopes to facilitate collaboration between his department and the community.
Listen to Karl share his personal journey, including the collaboration between the architecture program and MedCamps to make traditional camp experiences accessible to children with physical disabilities, the brewing company he founded with former student Cassidy Keim, and his goals for the future.
Website: 1894.latech.edu/beyond/
Email: 1894@latech.edu
Download the transcript to this episode.
The School of Design website
Utility Brewing Company website
MedCamps website