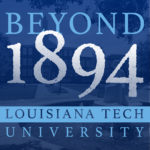 Dr. Davy Norris, Chief Research and Innovation Officer at Louisiana Tech, interviews Dr. Leon Iasemidis, Rhodes Eminent Scholar Chair and Director of Tech's Center for Biomedical Engineering and Rehabilitation Science, for this episode of Beyond 1894.
Iasemidis has spent his academic career learning about the brain and discovering new insights for the larger scientific community. He's the lead scientist of the NeuroNEM project funded by the National Science Foundation, and through this research, his team of scientists are finding ways to predict, and perhaps even prevent, seizures.
In this episode, Norris and Iasemidis discuss the scientific communities' current knowledge of the brain, the research Iasemidis and his associates are conducting, and his inspiration for doing this most important and groundbreaking work.
Website: 1894.latech.edu/beyond/
Email: 1894@latech.edu
Download the transcript to this episode.
Center for Biomedical Engineering and Rehabilitation Science website
Brain Dynamics Laboratory website