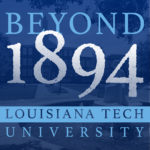 When Dr. Terri Murray was a child, she was the kid who turned every rock over, brought turtles home, and looked through magazines for pictures of wild animals. She was a born scientist and engineer — but she was also a female in high school in the late 1960s when women weren't scientists and engineers.
As a young adult, she was successful in helping her husband start a couple of businesses, but none of that was her passion. She found it one night while watching a television show.
When she saw a paraplegic walk on his own after scientists and engineers put wires in his legs, she practically leapt from her sofa and told her husband, "I want to do THAT!"
And she is. After going back to college with students who were her children's age, Dr. Murray is an associate professor of biomedical engineering, a field she "stumbled into" before she even knew it existed. This little-girl explorer is now exploring ways to develop solutions to neurological disorders and traumatic brain injuries as the director of Tech's Integrated Neuroscience and Imaging Laboratory.
Website: 1894.latech.edu/beyond/
Email: 1894@latech.edu
Download the transcript to this episode.
Learn more about the Biomedical Engineering program in the College of Engineering and Science here at Louisiana Tech University.
Learn more about the Center for Biomedical Engineering and Rehabilitation Science.
Learn more about the Parkinson Resource Center.