Louisiana Tech embraces ceremony, new tradition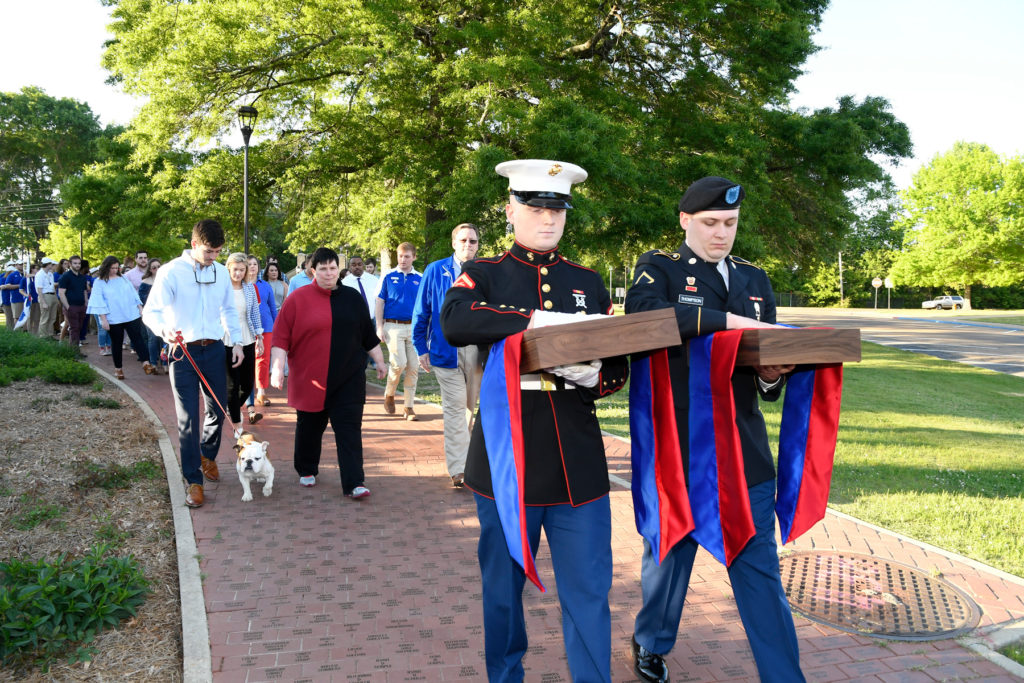 This spring, students and alumni marked the second year of a meaningful two-part tradition at Louisiana Tech University – Procession of the Rings and Ring Ceremony.
For several years, the Alumni Association worked in partnership with student groups, faculty and staff, and Balfour to create the Official Louisiana Tech Ring and develop the elements of the tradition. After just one year, participation has grown as more upperclassmen have embraced the significance of the Official Class Ring as well as the Ring Tradition.
Upperclassmen including anyone with at least 75 credit hours, graduate students, and alumni alike are able to purchase the specially designed ring and participate. On the evening of the Procession of the Rings, the rings are taken down the Alumni Walkway to the brick of the first Tech graduate, Harry Howard. The Rings are then brought to rest in the Centennial Clock Tower overnight and are delivered to the site of the Ring Ceremony the next morning.
"Wearing the Official Louisiana Tech Ring marks each graduate's significant achievement and helps connect them to other Bulldogs throughout the world," said Michele Stewart Robinson, Director of Alumni Engagement. "We have more than doubled the number of recipients and guests in this second year and will move the Ring Ceremony from University Hall to Howard Auditorium."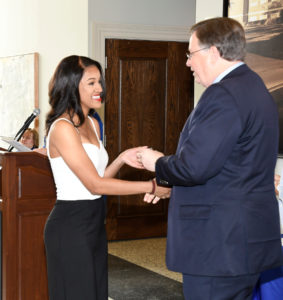 Each Official Ring is handcrafted and rich with the University's traditions. Included in the design is the Tech logo – the State-and-T and the year 1894, the year the University was founded – as well as the year of graduation, the image of a Bulldog, and the words "Ever Loyal Be."
"The ring also features our University mace and images of Keeny Hall and the Lady of the Mist, icons on our campus," Robinson said. "Perhaps the most special part of each ring is its interior, where the bullmark and recipient's name are engraved. Each person chooses one Tenet of Tech to be engraved inside the ring as well."
Tech President Dr. Les Guice presented each ring individually. All the recipients and their families enjoyed the meaningful time with members of the Tech family.
"As the ceremony has grown in importance, we've had a number of alumni who have expressed interest in participating in the future," Robinson said. "We encourage them to select their own Official Louisiana Tech Ring, come back to campus, and welcome the next class of Bulldog alumni."