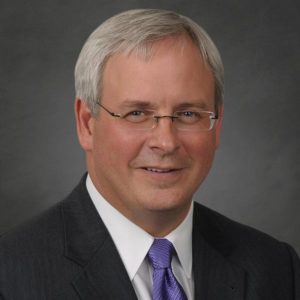 The rapid advancement of technology, the ubiquity of automation, and seemingly endless applications for artificial intelligence are changing the very nature of work. If any portion of your job is predictable or repetitive, there is high probability that, at minimum, that piece of your job will be automated in the coming years.
We are already seeing this in practice. Have you been to McDonald's lately? Did you order from monitors in the lobby, or even better, did you order from the mobile app and just drive up and grab your food? You may miss hearing, "Do you want fries with that?" but McDonald's is enjoying the cost savings associated with fewer employees while focusing on the customer experience. That same phenomenon is occurring in virtually every sector of the economy: manufacturing, energy, healthcare, financial services, information technology, and so on.
These advancements should not conjure feelings of fear, but those of excitement and promise. With 653,000 adults with some college but no degree, Louisiana has the opportunity to build a workforce prepared and adaptable to the 21st century economy.
Louisiana ranks 49th nationally in educational attainment when considering our citizens with bachelor's degrees and higher. Agriculture and petroleum, longtime bedrocks of the Louisiana economy, have become vastly more efficient and productive with highly trained employees utilizing emerging technologies. Compete LA provides a conduit for Louisianians to develop the knowledge, skills, and abilities to compete in the new economy and give our employers a competitive advantage in a global marketplace.
As we are inundated by national ad campaigns about online degrees, many do not realize that similar adult-friendly opportunities are available right at home. Through more than 30 flexible programs offered completely online, Compete LA students can benefit from joining one of the strong alumni networks found throughout our nine member institutions and earn a degree from a university they know and love.
University of Louisiana System alumni experience a 14.3 percent rate of return on the dollars invested in their educations. Over the course of a career, the average person with a bachelor's degree working in Louisiana will earn more than $900,000 more than a high school graduate. As technology advances, that disparity will likely expand.
We view Compete LA as a solution to the changes promised by the future of work. We think this program has the potential to fundamentally change the course of our state's economy and hope you will encourage those in your sphere of influence who started college but did not finish to take the first step toward finishing a degree. Our friendly coaches are standing by to help students along in the process from re-enrollment all the way to graduation.
For your future. For our future.