Since May 2019, 2003 graduate Adam McGuirt has served Louisiana Tech as Director of Disaster Recovery and Strategic Initiatives. The position was created after the April 25, 2019, EF3 tornado plowed through campus and has grown to include responsibility for the campus response to the COVID-19 pandemic.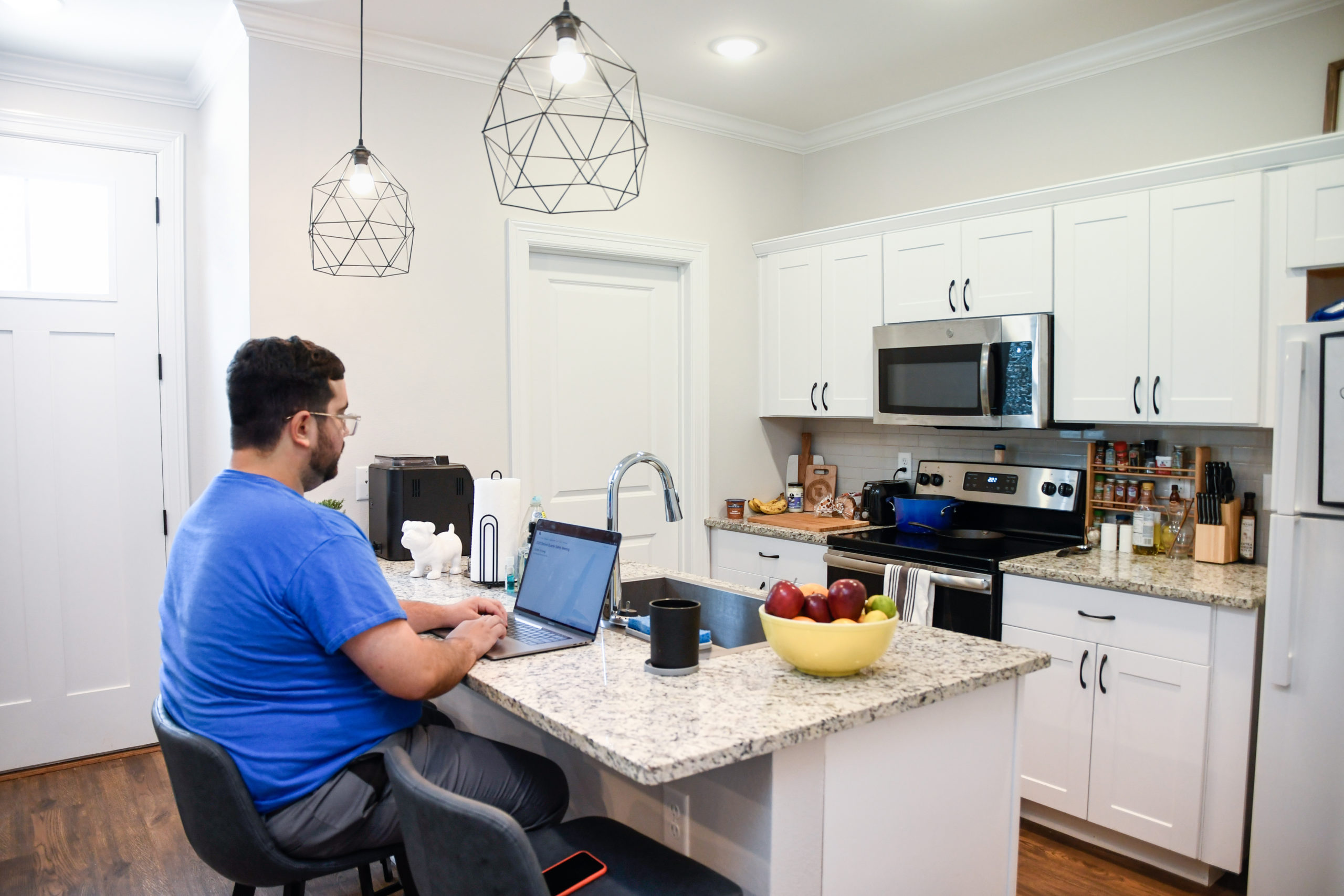 Have you moved? Changed jobs? Gotten married? We want to hear from you! 
The National Society of Black Engineers and National Association of Black Accountants are two Louisiana Tech organizations designed to increase professional opportunities and inclusivity for the campus community.
Louisiana Tech has added several new undergraduate certificates designed to increase job opportunities for current students, prospective students, and non-traditional students.
The pandemic that began impacting college sports in mid-March 2020 largely disrupted or shut down college competition for months, but in the classroom, Louisiana Tech's student-athletes found success across the board as 13 of Tech's 16 Division I sanctioned programs recorded a Graduation Success Rate of at least 75 percent.
A proposed Virtual Anatomy Lab in Louisiana Tech's College of Applied and Natural Sciences will offer students in all health science areas an opportunity to interact with human and animal anatomy in new and innovative ways, better preparing them to meet the challenges associated with ever-changing health-related professions.
This fall quarter, the New Frontiers in Biomedical Research Seminar Series, a year-long series of exciting and impactful talks presented by world renowned scientists and clinicians, looked a little different.
2020 was defined by crisis and opportunity at Louisiana Tech University. Through the pandemic, social unrest, and statewide storms, the Tech Family came together and enters 2021 stronger than ever.
Is it time to move up or move on in your career? Going back to school online is a great way to hit the reset button and add new skills to your resume.