Even among student-athletes, cross-country runners are a rare breed – and not just because they enjoy running.
They are also the only athletes who compete year-round, first with the cross country team in the fall, then with the indoor and outdoor track squads for winter and spring.
It's taxing, but Louisiana Tech student-athlete Brianna Hood is used to that.
A 2019 Conference USA All-Academic honoree, three-time C-USA Commissioner's Honor Roll member and three-time C-USA Academic Medalist, Hood could get her schoolwork done pretty much anywhere until COVID-19 created the new challenge of spending what would have been her final cross country season back at home.
"At first it was honestly kind of hard. I just take it day-by-day and try to not stress myself out. It's a lot of self-discipline," said Hood, recipient of the C-USA Spirit of Service Award last fall. "Every time I would have normally been in class, I try to work on that classwork. That has really helped me be on top of my schoolwork without spending my whole day on school either."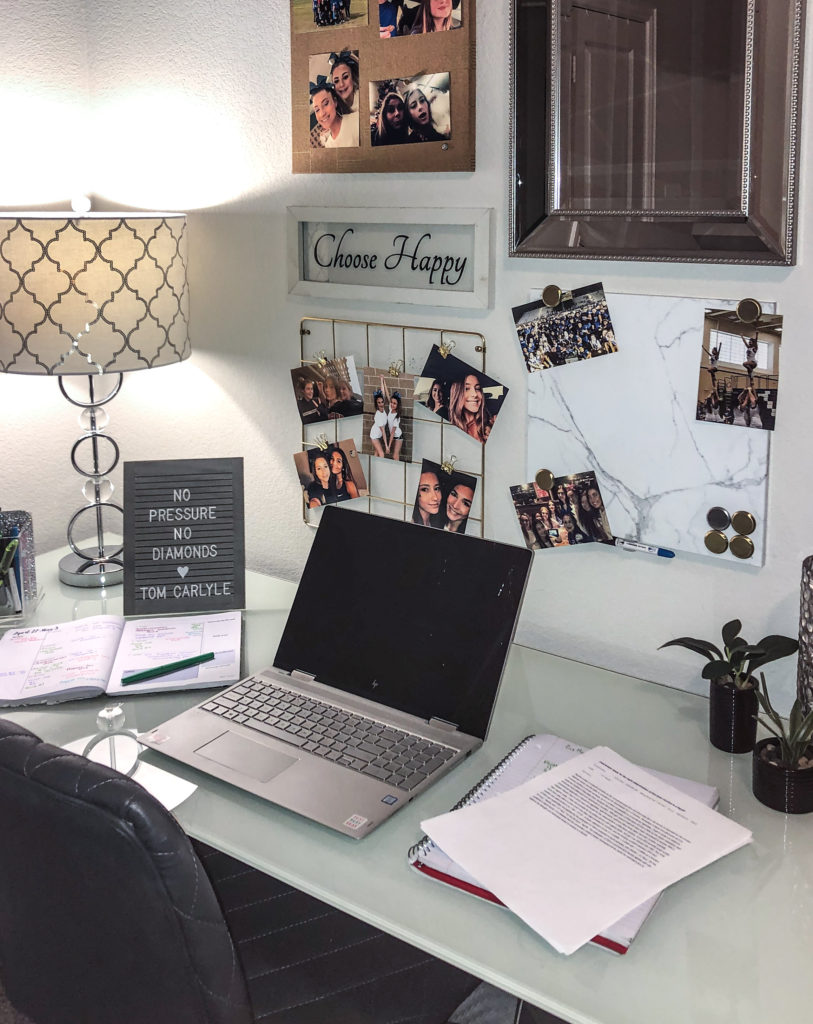 Initially, Hood said the announcements about online classes caused some stress, especially with the Biology major's labs. Microbiology labs required special adjustments. They are typically hands-on, but Hood is now more than 160 miles away at her family's home in Bryant, Arkansas.
"We were expecting to be in our lab two times a week, and now we're using worksheets or getting pictures of results. It was definitely difficult to get used to," she said.
Students and professors adjusted, however, and made it work as well as they could. Hood said her assignments and lectures have focused on the more practical features of finding work in the field and being successful once students are employed.
"I feel like there's an understanding between teachers and students that this is new for everybody. It's been a big adjustment for our professors as well," she said. "We're doing a lot of assignments right now that will really help us in the real world. In Industrial Chemistry, we're writing standard operating procedures, which is what we would do in the industry. We had initially planned to do a bunch of labs, but now our instructor is really hitting really hard on our resumes and LinkedIn pages."
And then there's the matter of Hood's final season, which was cut short by COVID-19.
"It was honestly really hard. It was disappointing and heartbreaking and every other emotion you could think of all in one," she said. "I'm happy I got to compete the years I did, but I was really looking forward to this season because I had actually grown a lot as a runner. It's just hard to feel like it was all taken away from you."
If there's a silver lining hidden in the situation, it's that Hood's sister – a track athlete at Ole Miss who lost her senior season as well – knows the feeling.
The sisters have been able to support one another at home. They run together nearly every day and Hood says her routine will continue, even if she's not able to run with her Lady Techster teammates. "Competing is over," she said, "but we can continue doing what we love."